If you receive a malicious or questionable email, we might ask you to send us the Message Headers (Internet Headers).  We can analyze them to get a better idea of the nature of the email, along with the path it took traversing the Internet, etc.  Here's how to find them:
1)  Open the email in question (do not click any links or open attachments within the email) then click FILE on the menu.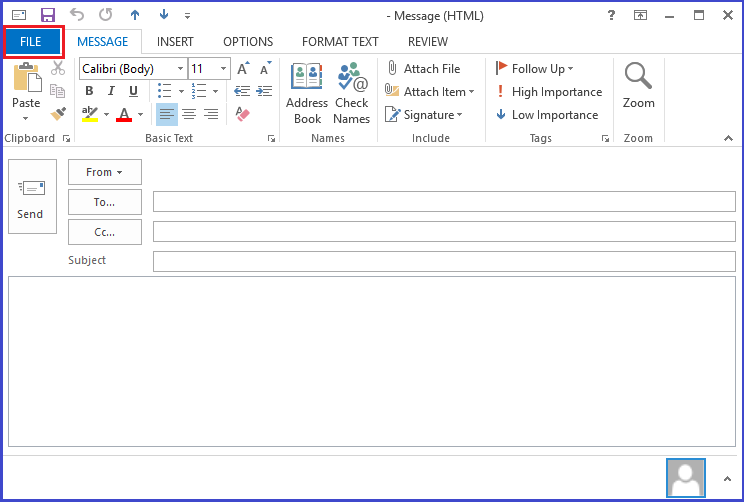 2)  Select the Properties option.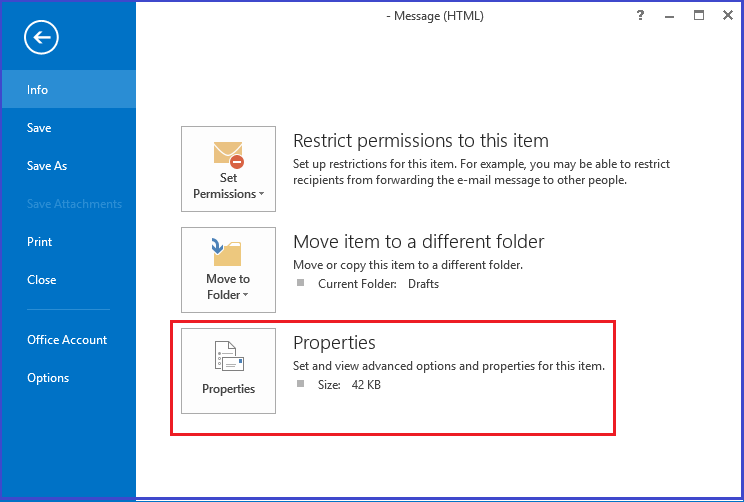 3)  You'll now see the headers at the bottom.  Highlight the contents of the message box and then right click it.  Choose Copy.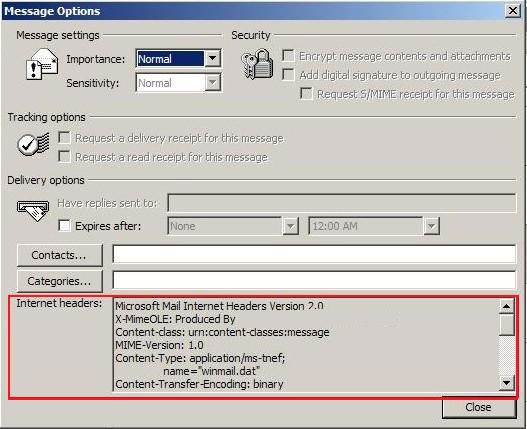 4)  Send us the header.  To do this, simply reply to our emailed request; or compose a new email to send us.  Right click and Paste in the email body to paste the contents of the header.  Then send it to us.  We'll review the headers and get back to you right away with our analysis.
Please feel free to contact us if you need any assistance with this.